Reduce Your Liability By Reducing Threats at the Entry
As the leader of your organization, one of your main responsibilities is safety; for your employees, your property and your data. Security entrances protect all of these from breaches and attacks, which protects you from business and personal liability. As threats grow and regulations change, it's important to stay ahead of the risk and make sure your facility entrances are as secure as possible.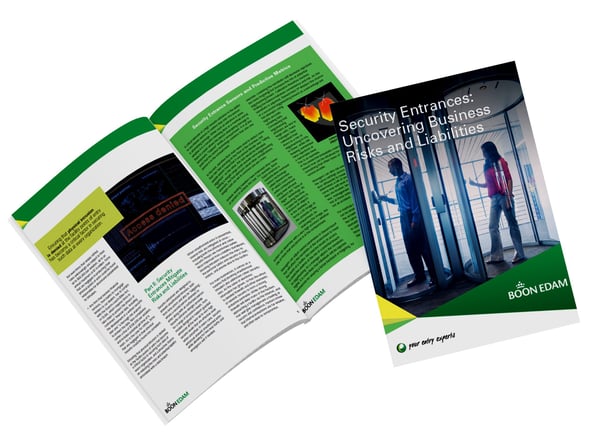 In this whitepaper you will learn about:
Today's fast-emerging risk and liability drivers
The threat to facilities posed by traditional doors
How security entrances can reduce your liability at both manned and unmanned entrances
Download your FREE whitepaper!