Better Security, Lower Costs: How Maintaining Compliance Benefits Your Organization.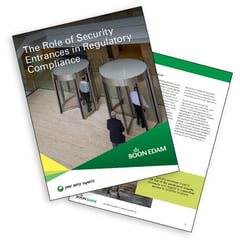 Many industries are required to follow strict compliance regulations in order to mitigate risk. Not only does falling out of compliance increase your vulnerability to threats, it can also subject your organization to costly fines.
In this whitepaper you'll learn:
The ABC's of regulations you need to know
How to avoid costly fines
Why security entrances are the right choice to maintain compliance
How to assess your current needs
Download your free whitepaper and begin reducing risk now.