What would be the impact to your facility if someone unauthorized could get in with "an agenda?"
Security entrances are the most effective tool for controlling the number and direction of people passing through an entrance. No other physical security solution can mitigate the threat of tailgating and piggybacking, provide effective access control, and add visual prestige to your entrances.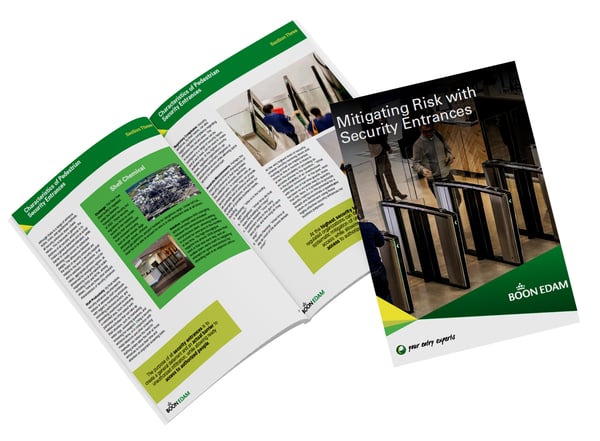 In this e-book you'll discover:

The distinct advantages to each type of security entrance
Four levels of risk mitigation provided by security entrances
How security entrances address risks to businesses and organizations
Fill out the form to the right to download your free copy of Mitigating Risk with Security Entrances today!