Free Guide: Understand the Impact of Different Security Entrances.
This free comparison guide reveals key differences that impact your bottom line.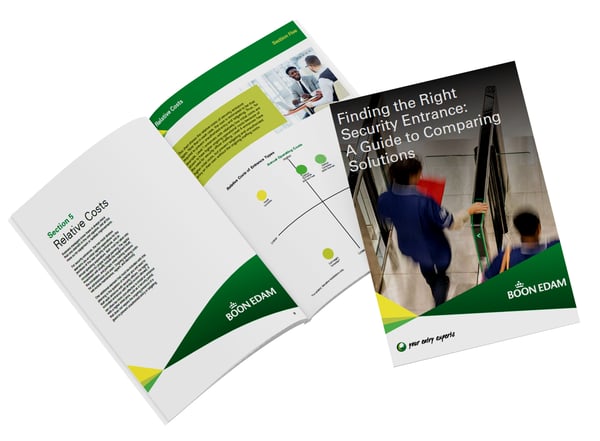 Hundreds of security professionals have installed the wrong entrance at their building. Don't make the same mistake!
There are many diverse needs when it comes to controlling access points. Security entrances come in many forms. This free guide compares the different types of security entrances based on their capabilities to help you make the best choices throughout your facility or campus.
You'll see direct comparisons for:
Relative costs
Throughput considerations
Aesthetics
Security levels
And much more
Download your free guide to make sure you've prepared for this important decision.