Access control is becoming ever more important for organizations of all kinds to prevent the potentially catastrophic risks and liabilities that can occur from unauthorized intrusion. In short, access control is how a facility controls who has access to the secure areas of its buildings and is an essential part of a complete physical security strategy.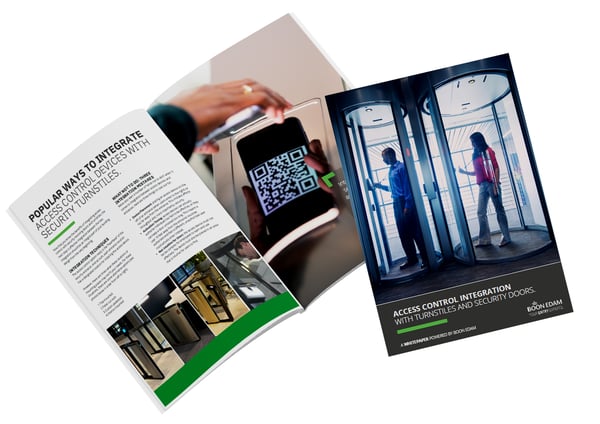 The type of security entrance that is coupled with an access control system plays a critical role in how effectively unauthorized entry is mitigated. Read on to explore how access control systems work with security turnstiles, revolving doors and mantrap portals, and some of the most popular ways to integrate the two for a seamless physical security solution that keeps intruders out.
In this whitepaper you'll discover:
The five basic components of an access control system
How access control is more effective with security entrances
Popular ways to integrate access and biometric devices with doors and turnstiles
How to provide entry assurance by combining biometric devices and mantrap portals
Download your free whitepaper today by filling out the form to the right.